Revolutionary Saddle Pads by CAL REI
FEATURING THE INNOVATIVE 3-D FABRIC SPACER TECHNOLOGY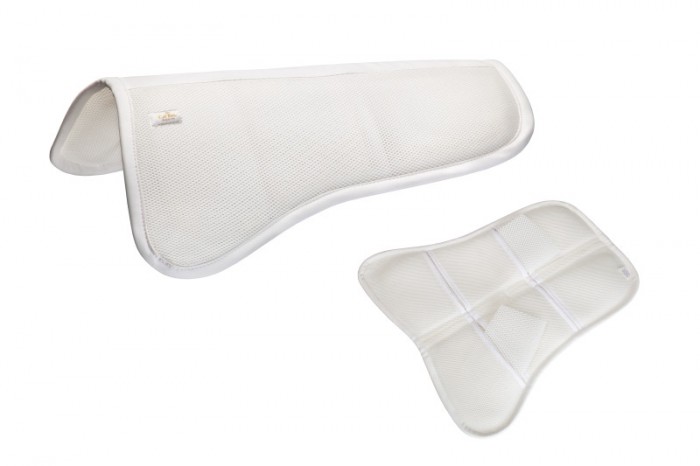 CORRECTIVE SADDLE PADS WITH INSERTS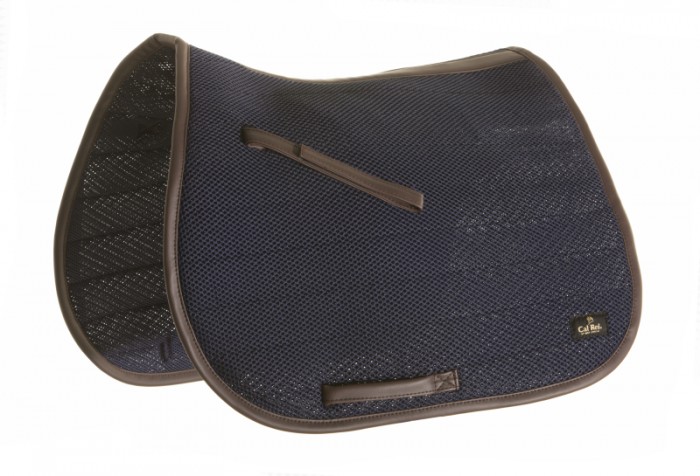 The 3D Spacer fabric consists of millions of polyester fibers that interlace the upper layers with the lower layers, acting as an air chamber with a thermoregulatory effect. The interwoven design of individual horizontal and vertical fibers make the 3D Spacer material unique, creating an open and elastic structure, which ensures both perfect support and a correct maintenance of shape. These microfilaments adapt perfectly to the body.
EXCELLENT PRESSURE DISTRIBUTION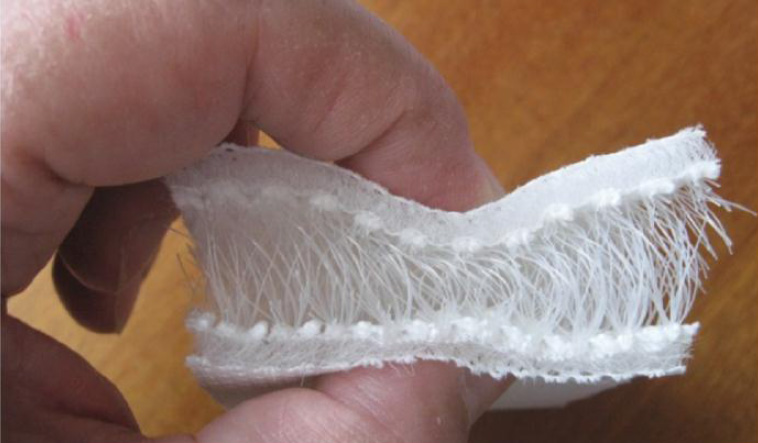 The amazing 3D Spacer fabric from Cal Rei allows for even weight and pressure distribution along the horse's body surface, thus preventing a rebound effect and providing maximum comfort.
The internal microfilament structure of Cal Rei products is ideal for equestrian sport as any pressure applied to the 3D Spacer fabric is perfectly distributed; enabling optimal comfort and freedom of movement. 3D Spacer products provide perfect stability, support and excellent pressure distribution.
OPTIMAL HYGIENE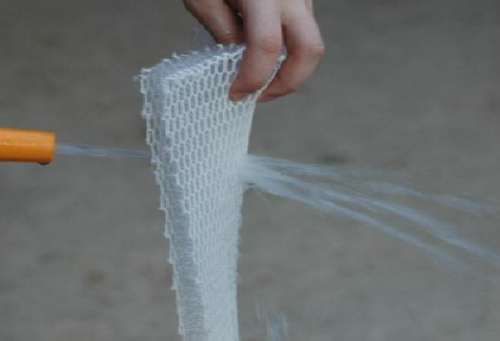 The microfilament structure of the 3D Fabric is also ideal for barn cleanliness and equine hygiene.  Cal Rei products offer an environment free from mites, bacteria and fungi without the need to apply cleaning products or detergents that may provoke allergic reactions to the horse.
On top of that, the 3D Spacer material facilitates effortless cleaning, simply by dipping the fabric into water, no need of using washing machine. Thanks to its open structure, drying the fabric is also super easy and fast.
TOTAL BREATHABILITY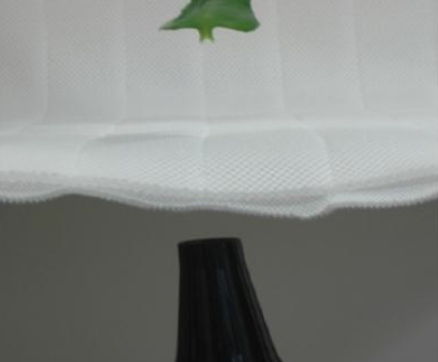 Equestrian products manufactured with 3D Spacer fabric have excellent airflow and humidity regulation. The truly breathable fabric prevents the nuisance of excessive heat and sweat accumulation, in turn regulating climate, temperature and moisture. The ability to regulate temperature keeps your Cal Rei products fresh, odorless and free from the formation of harmful bacteria.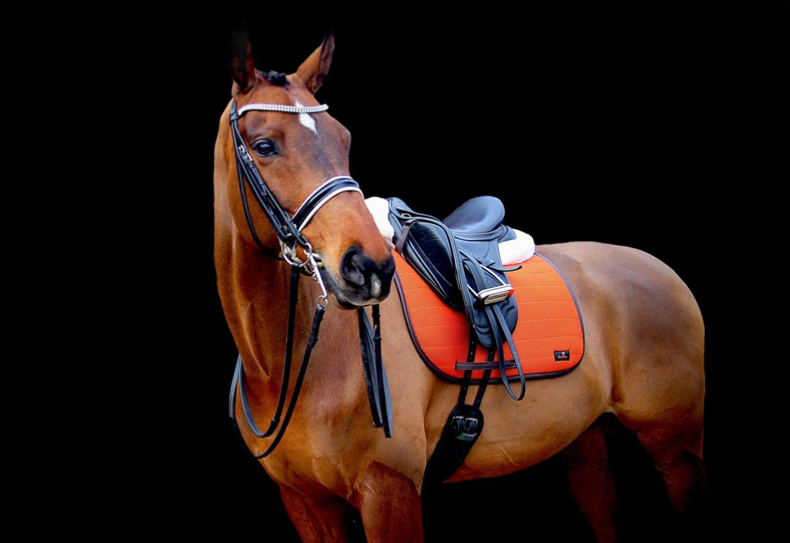 Why 3D Fabric?
Cal Rei products are manufactured using the patented "3D Spacer Fabric."  Cal Rei products are free of any foams, stuffing or materials typically found in other equestrian textile products. The 3D Fabric provides, amongst other benefits, the following unique advantages, essential for the wellbeing of the horse.
Constant ventilation

No accumulation of humidity or sweat

No accumulation of unpleasant odour

Anti bacterial
Galleria Morusso will be showcasing CAL REI




at 

AETA International Trade Show
January 28-30, 2017 - Greater Philadelphia Expo Center - Oaks, PA 
Make an appointment to see Cal Rei
Call 415-878-5894 or email info@galleriamorusso.com
Galleria Morusso also represents other exquisite brands such as Sarm Hippique equestrian apparel and Pariani Tack.
Discover the entire collection
CORRECTION PADS
CalRei Correction Pads have been designed to provide ultimate comfort and wellbeing for the horse.
The pads consist of two interconnected 3D Spacer fabric layers. Inside these layers CalRei has engineered pockets that can be refilled with additional pieces of 3D Spacer fabric in order to achieve the proper adjustment between the saddle and horse. This innovation has been created to enable the correct fit of the saddle to the horse's back during transitional growth or work stages, as well as to compensate for the imbalances provoked by morphologic changes that can take place throughout a horse's life.
The correction pads are valued by equestrians around the world for their high levels of breathability, resistance, flexibility, hygiene and pressure distribution.  The Correction Pads have the same features of CalRei saddle pads and are an essential piece for the horse ́s comfort during evolving muscular development, or for any horse with a sensitive back or rigorous work and show schedule.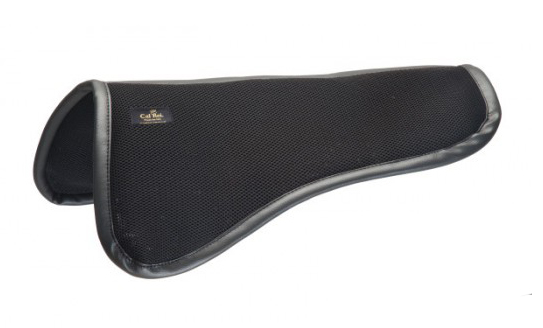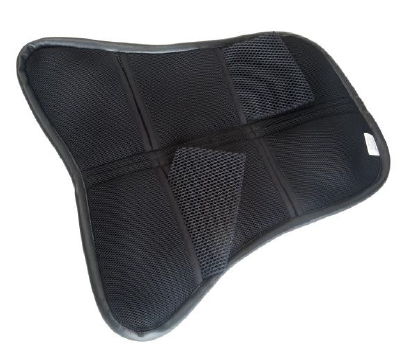 SADDLE PADS
Cal Rei saddle cloths and numnahs are manufactured with double layers of 3D fabric, joined without any kind of glue. The layers keep the structure 100% open, designed to offer the horse maximum comfort. The inner layer or lining is soft and gentle, with smaller holes to prevent the penetration of any hair. The outer layer is thicker, very resistant and with slightly larger holes to ensure outstanding breathability.
Cal Rei saddle pads, corrective pads and numnahs are able to maintain a superior level of comfort and retain their shape even after many months of use. When maintained with proper care, Cal Rei product's resistance, firmness, elasticity and strength will remain unaltered.
The bouncing effect of millions of interconnected vertical threads is what evenly distributes the pressure along the fabric, avoiding injuries and discomfort for the horse.
Cal Rei products also have an unparalleled degree of hygiene thanks to their outstanding breathability, as there will be almost no sweat accumulation. Cal Rei products wash easily without the need of a washing machine (products can even handle tumble drying, maximum temperature 30˚C - 85˚F ).
Cal Rei has saddle pads designed specifically for every equestrian discipline: Dressage, Jumping, Endurance, Horse Racing, Eventing, Western and Pony.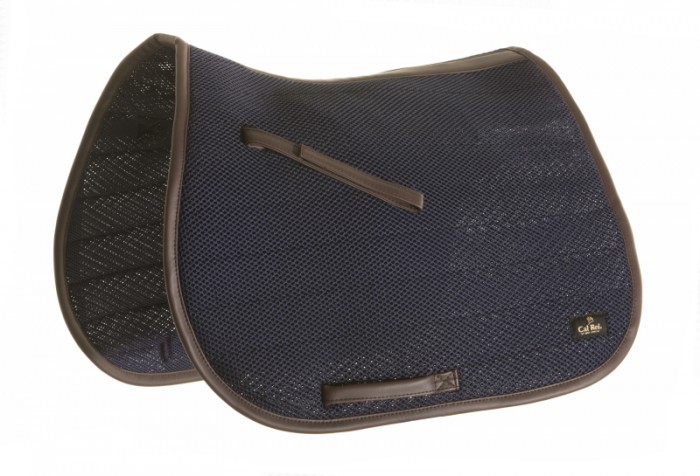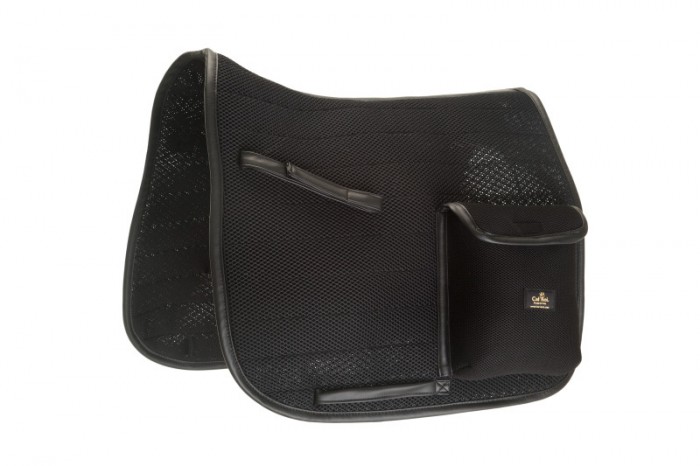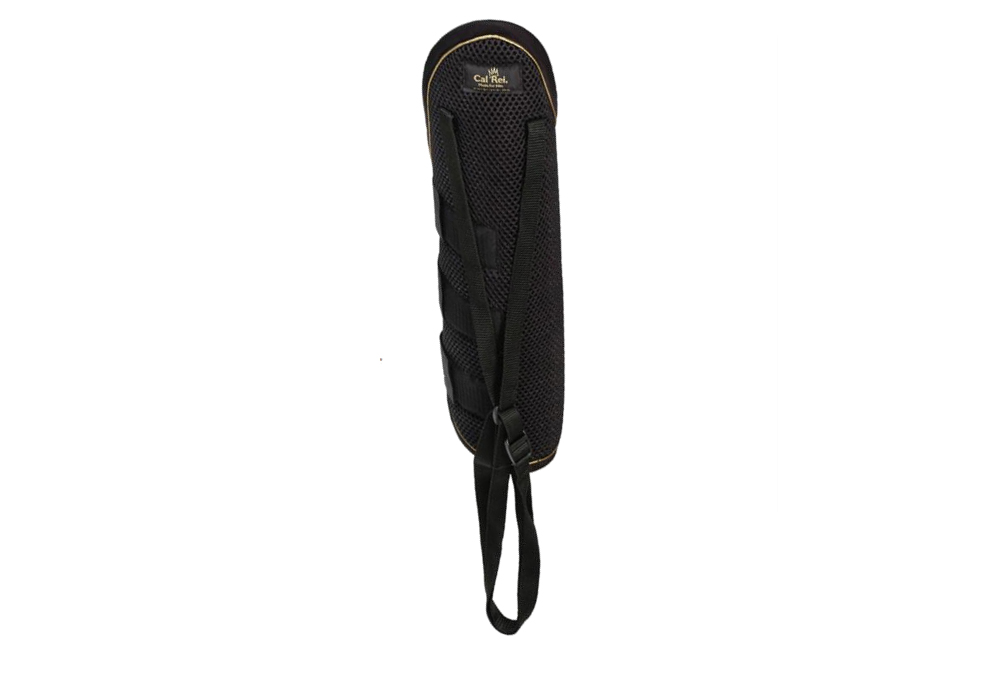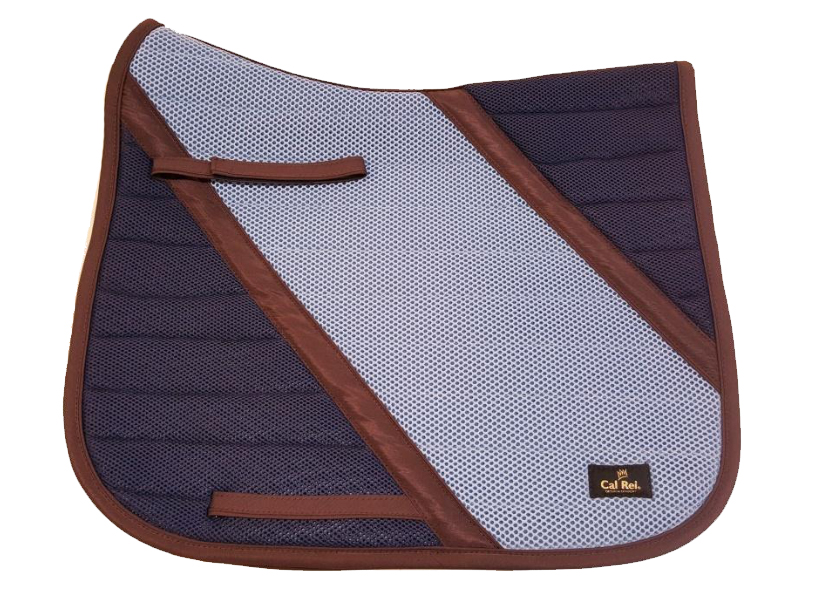 Tricolor Jumping Saddle Pads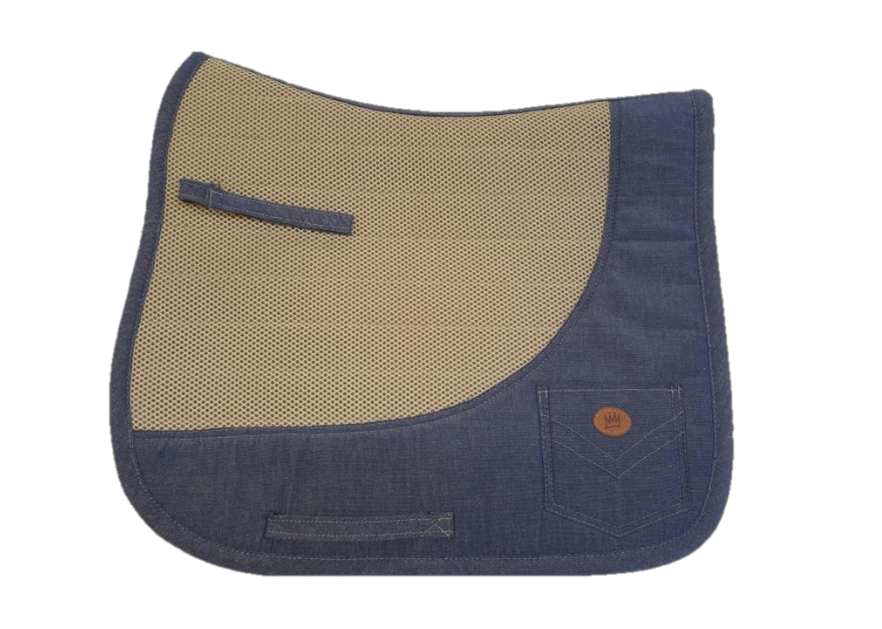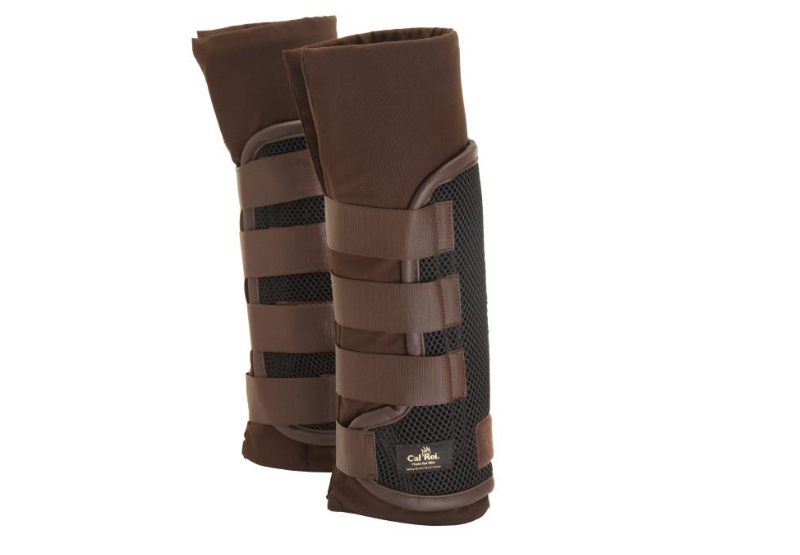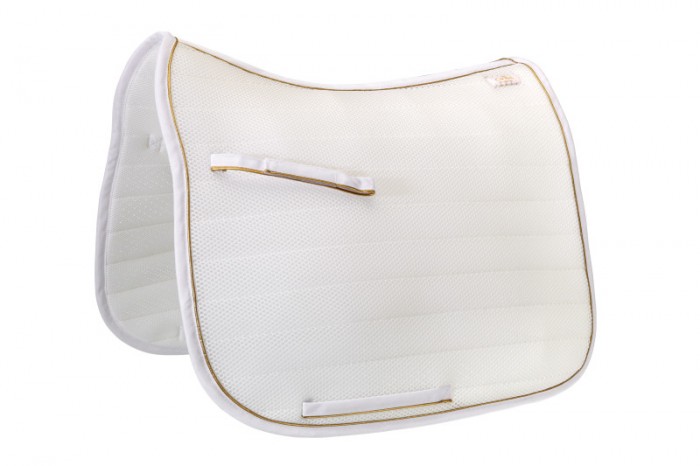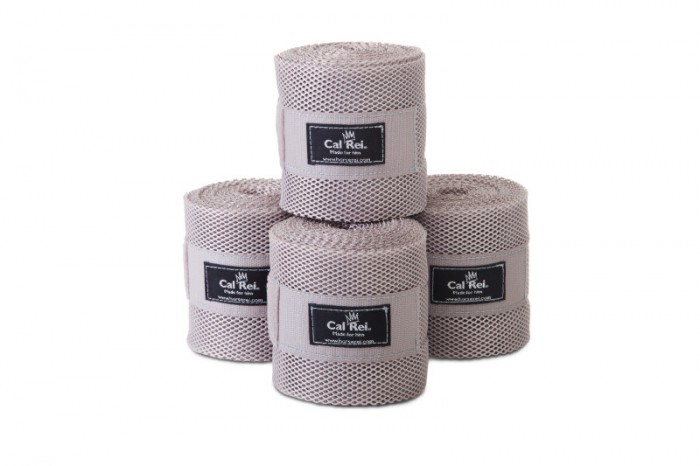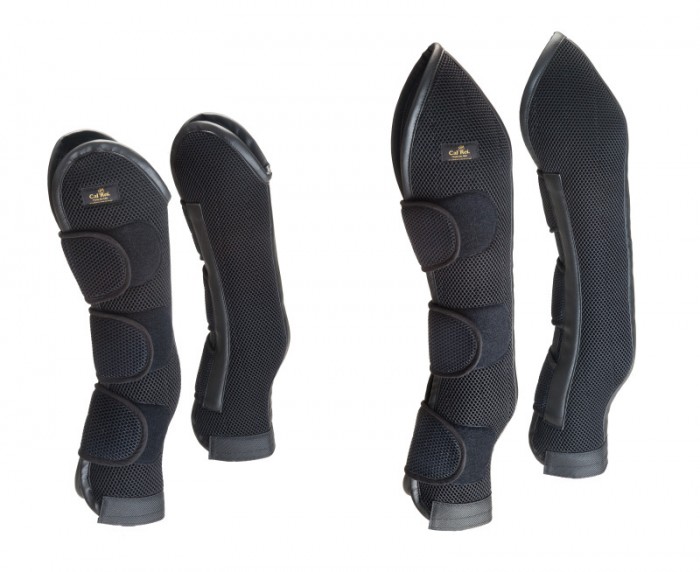 Transportation Horse Boots